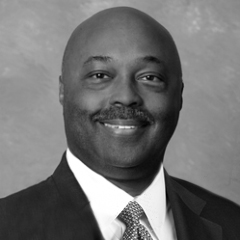 Gregory L. Phillips
Partner
Office: 713-955-2741
Email: gphillips@phillipskaiser.com
After clicking button: To save, Right Click and "Save Link as…"
In addition to co-founding Phillips Kaiser PLLC and serving on the firm's Management Committee, Greg has an extensive legal career that includes being the Associate General Counsel of Compaq Computer Corporation, Assistant General Counsel of Enron Corp., Vice President and General Counsel of Petroci-USA, Inc. (the United States based wholly-owned subsidiary of the national oil company of the Republic of Cote d'Ivoire, Africa, which was primarily engaged in the acquisition of proven developed natural gas and oil properties in the Gulf Coast States of the United States), and a Corporate Securities Associate at the law firm of Bracewell. He was also formerly the founder of a multi-city Texas law firm, Phillips & Reiter, PLLC, and Managing Director of Morae Legal Corporation.
Greg began his legal career as an Associate in the Corporate Securities group of Bracewell. He later served as an Associate General Counsel at Compaq Computer Corporation supporting various business units, including the Compaq Business Development group in the acquisition of companies such as Digital Equipment Corporation. He also supported all aspects of Compaq's operations which included logistics and the construction, or acquisition, of several worldwide computer manufacturing plants in Brazil and China. Greg also served as an Assistant General Counsel for the Enron Bankruptcy Estate where he was responsible for providing legal support in the post-bankruptcy assembling together of various Enron Corp. international assets for sale to create value for the Enron Bankruptcy Estate. In addition, he also managed a team in the dissolution of over 3,000 Enron subsidiaries worldwide during the Enron bankruptcy.
In addition to representing clients in corporate transactional matters in numerous industries, Greg has extensive experience with business development transactions and the negotiation and management of commercial contracts for the midstream and downstream oil & gas industry, including day-to-day crude oil, natural gas or natural gas liquids processing, transportation and storage activities as well as acquisitions and divestitures. He has expertise in providing legal support in the gathering and processing aspects of the natural gas and crude oil midstream industry as well as the petrochemical industry. His work includes the drafting and implementing of joint ventures and long-term gas and crude oil gathering, processing and transportation, and storage transactions. He also has experience with pipeline and offloading operations for the petrochemical, crude oil, natural gas and natural gas liquids businesses. He also assists clients in developing and analyzing their overall business strategies and various activities, business structures and other relationships to comply with various federal, state or local statutes and regulations.
Despite all of his many accomplishments, Greg's proudest accomplishment is marrying his wife, Cynthia, and creating a loving family with their three children.
Education and Activities:
B.S., Engineering Management, Southern Methodist University.
J.D., University of Texas School of Law.
M. Div., Summa Cum-Laude, Amridge University.
Adjunct Professor of Old Testament Survey and Christian Ethics courses at Southwestern Christian College – 2013 to Present.
Advisory Board Member, BBVA Compass Bank – 2013 to 2015.
Advisory Board Chairman, Houston Technology Center – 2009 to 2011.
Board Member, The Houston Angel Network – 2005 to 2011.
Board Member, The Houston East End Chamber of Commerce – 2009 to 2011.
Board Member, St. Thomas High School, Houston, Texas – 2011 to 2014.
Chairman of the Board and Board Member, The Regis School of the Sacred Heart, Houston, Texas – 2012 to 2015.
Board Member, Annunciation Orthodox School, Houston, Texas – 2011 to 2015.
Foundation Board Member, St. Agnes Academy, Houston, Texas – 2015 to Present.