The Complete Guide to Intellectual Property
Intellectual Property is often a company's single most valuable asset. And yet Intellectual Property is difficult to value, frequently under-exploited, and widely misunderstood.
Intellectual Property accounts for an estimated $6,600,000,000 (yes, that's trillion) of the GDP in the United States alone. Intellectual Property covers trademarks, trade secrets, copyrights, designs, domain names, and patents. It's not surprising, most companies carefully guard their ideas but challenge the intellectual property of other companies.
Damages arising from infringements have fostered a sizeable claims industry. However, as you will see, intellectual property is complicated, and the legal, business and financial concerns are rigorous to navigate. Court decisions and interpretation of IP laws can be unpredictable, and can completely change the fortunes of companies that depend on their intellectual property.
This complete guide to intellectual property will help business owners, entrepreneurs, investors, and organizations and companies to understand the nature and scope of intellectual property issues and maximize the value from this critical intangible asset.
We have made it easy. Below you will find the content for intellectual property divided into small chapters based on specific topics. Just click on the section you want to see, and you will be directed to that particular part on the page.
Are you ready to get started?
Don't have time to read the complete guide on Intellectual Property (IP) right now?
No worries. We will send you a copy so you can read it when it's convenient for you. Just let us know where to send it (takes just 5 seconds).
What Are Intellectual Property Rights?
The concept of ownership is the bedrock upon which modern society is built. Its roots go back many millennia to the earliest human societies. Aristotle, for example, saw private ownership of property as the only way to allow people to reap the rewards of their own labor.
Ownership undergirds everything in our current capitalist socio-economic society, including the concepts of money, trade, debt, theft, and private versus public property.
Ownership as a legal concept merely refers to the state or fact of exclusive control over physical objects such as land and real estate, or crucially for our purposes, ideas and innovations.
Ownership conveys certain rights to the owner. Primarily, ownership gives owners exclusive rights to benefit from their property and to use it as they see fit. While the concept of ownership, property, and rights to utilize property are somewhat straightforward, ownership of ideas and the rights involved are less tangible and therefore much more complicated.
That's why at Phillips | Kaiser we have created The Complete Guide to Intellectual Property. We hope this in-depth look into intellectual property, including what intellectual property consists of, examples of intellectual property, and how to protect and profit from your valuable ideas, will help guide entrepreneurs and business owners seeking to capitalize on their own innovative ideas.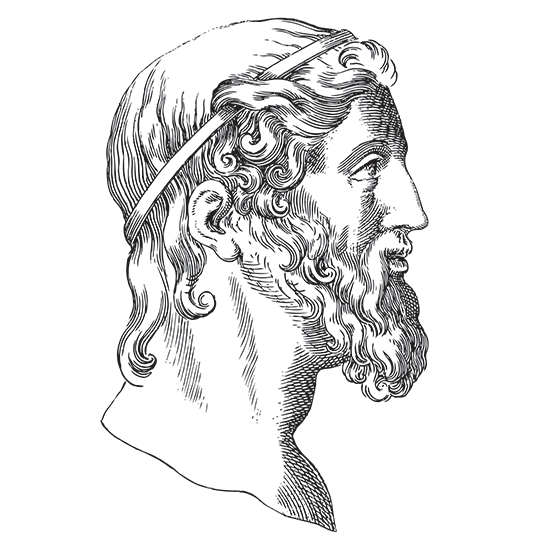 What Are Intellectual Property Rights?
In the world of Intellectual Property (IP) law, intellectual property is a legal entitlement. What this means is that ownership of intellectual property gives the owner exclusive rights to profit from the intellectual property they have created. According to the World Trade Organization, Intellectual Property is a creation of the human mind. However, it is usually attached to some expressed form of an idea.
For example, the Coca-Cola product as it is conceived and formulated is a piece of protected intellectual property. However, the underlying concept behind Coca-Cola, the idea of a sweet, crisp, carbonated, refreshing, and satisfying beverage consumed for enjoyment does not fall under the purview of Intellectual Property law and such idea cannot be owned.
Intellectual Property Rights (IPRS) refers to the rights conferred to the owner of intellectual property. These rights include:
Monopoly power over their intellectual property

The exclusive right to prevent others from using such intellectual property

The exclusive right to permit others to use or benefit from their intellectual property
2 Types of Intellectual Property Rights
Intellectual property rights can be legally conveyed through a variety of means including copyrights, patents, trademarks, industrial design rights, and trade secrets. These form the basis of intellectual property law and are designed to encompass and protect the two types of intellectual property rights: industrial property rights and copyright.
Industrial Property Rights refers to the exclusive rights given to owners of so-called industrial property which includes inventions (patents), trademarks, industrial designs and models, and protected designations of origin. 
Examples of industrial property include new inventions, a corporate logo, an architectural model, and a seal authenticating genuine Champagne from the French region of Champagne, to name a few examples.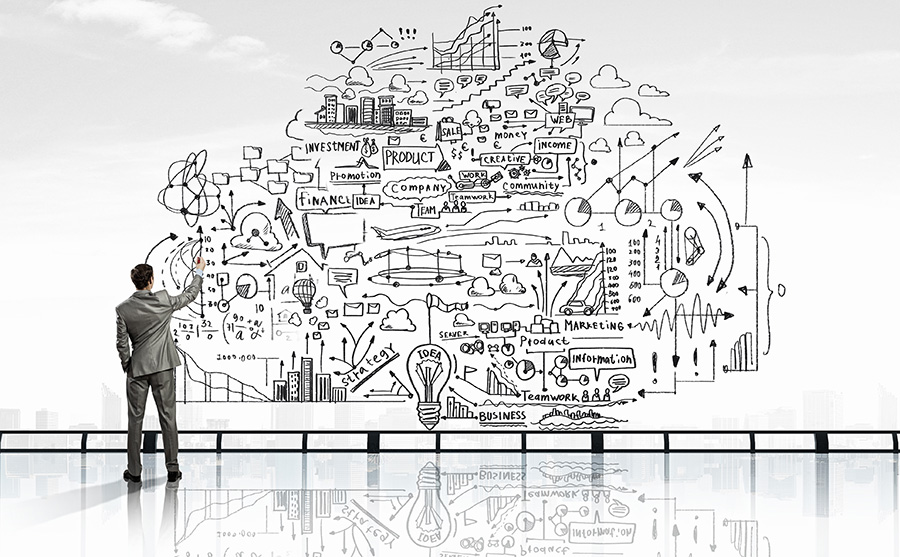 Copyright refers to the exclusive rights given to owners of artistic and literary property. 
This may include an original song, work of sculptural art, computer software, or architectural design to name a few. The common denominator for "works" that are eligible for copyright protection is a threshold of originality that can vary from one jurisdiction to the next. 
The rights afforded by copyright, like those provided by industrial property rights, are not unlimited and only apply to the expressed works themselves. For example, JK Rowling can copyright literary works and films in which her character of Harry Potter appears. However, JK Rowling cannot copyright the idea of a young boy who discovers that he is a wizard.
What these two types of intellectual property rights have in common is that they refer to certain exclusive rights afforded the owners of intellectual property.
What is the best
spent with a business lawyer?

"A country without a patent office and good patent laws is just a crab and can't travel any way but sideways and backwards."
Patents and the laws about patents, also known collectively as "patent law," have played a critical role in driving innovation since the 1700s. Many consider patent law indispensable for the continued forward progress of modern society. A patent itself is simply a form of intellectual property that gives the patent owner a legal monopoly over the making, selling, and use of their creation.
Before the development and enforcement of patent laws, individuals and businesses might not be incentivized to disclose inventions or take risks on new innovations. Why bother expending enormous effort developing a new technological breakthrough, cutting edge product, process, or service if your competition can simply appropriate your hard-won competitive advantage for themselves? Patent laws give innovators a guaranteed financial monopoly over their inventions or innovations. In theory, this encourages innovation, growth, and forward progress, which benefits society at large.
Facts About Innovation and Patents
When accounting for spillover effects, every percentage point increase in the number of college-educated immigrants to the United States increases patents per capita by 9-18 percent.

The United States grants over 120,000 patents per year.

The United States only ranks 9th in patents per capita.

China alone accounts for 20 percent of worldwide R&D spending but produces a lower proportion of high-quality patents compared to the United States.

The U.S. accounts for 30 percent of worldwide R&D spending.

In comparison, other parts of the world, such as the European Union (EU) have a higher proportion of patents in the automotive sector.
What is the Difference Between Intellectual Property (IP) Law and Patent Law?
Patent law is a practice area within the larger umbrella of Intellectual Property (IP) law. IP Law includes within its patent law, copyright law, and trademark law. While this may be confusing, an easy way to distinguish patents from trademarks and copyrights is that patents are considered "hard IP" while trademarks and copyrights are often termed "soft IP." In other words, patents generally apply to tangible products and processes, whereas trademarks and copyrights apply to intangible ideas and identities.
The Rights Granted By A Patent
Patents give their owners a set of exclusive, but expiring, rights over the making, selling, using, and importing of their invention. More specifically, patents allow their owners to exclude others from making, selling, using and importing their invention. In effect, patents give their owners a monopoly over their inventions.
A patent guarantees the owner's right to exclude others from:
Importing their invention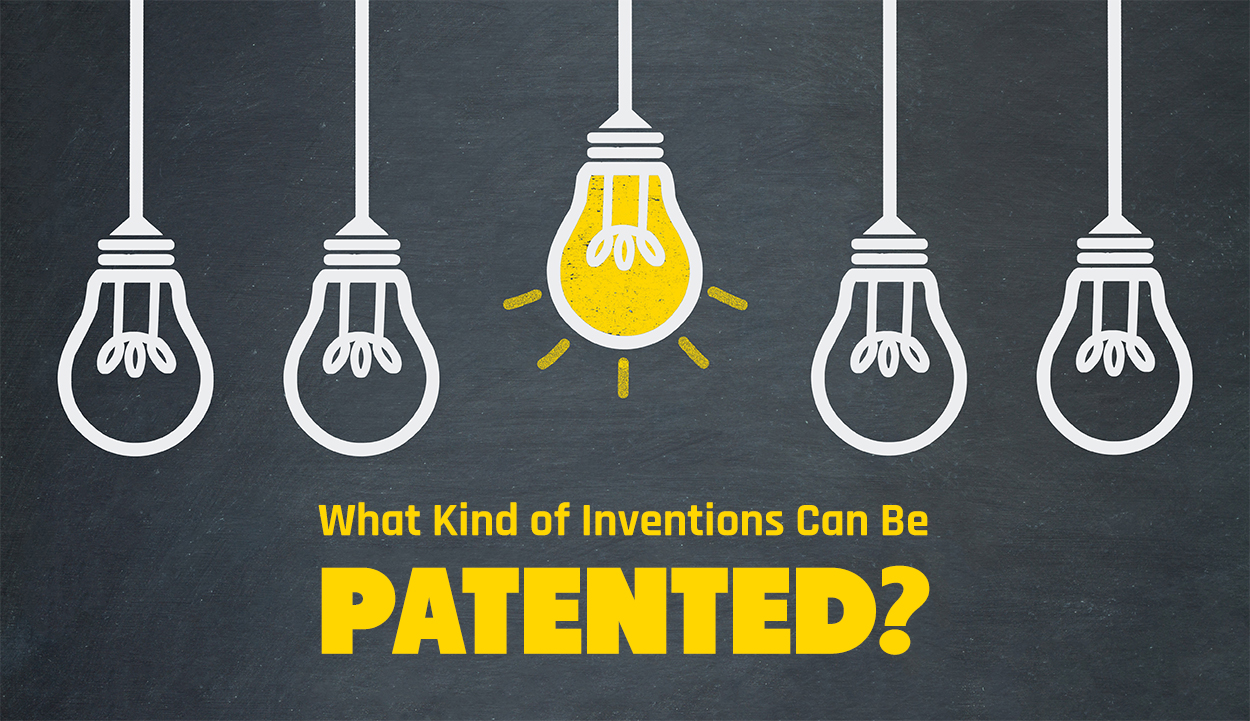 Patent law varies from country to country. Some nations, such as the United States and Canada, for example, have robust patent systems in place with a history of reliable enforcement. Other countries, such as China, have less developed patent law and differing patent procedures. Still, others have no patent system in place at all.
In the United States, a patentable invention must meet the following four broad criteria:
What Kind of Inventions Can Be Patented?
The newness or novelty component of the general patentability test simply states that there must not have been a prior public discourse about the invention before the application for patent. In other words, if other people have already been talking about something, it is not new or novel.
This is a tricky statement. The rule states that an invention cannot have been obvious "to a person having ordinary skill in the art to which the claimed invention pertains." For example, you cannot patent a bicycle that also has a basket for holding things on the front. When a person of "ordinary skill in the art" looks at a bicycle, then looks at the basket, the first thing they would think to do is put the basket on the bicycle. Thus, it is an obvious invention and cannot be patented.
IPWatchDog has a very straightforward and simple way to understand this patentability test:
You have invented A+B.
A is known as the prior art.
B is known as the prior art.
Upon looking at A and then looking at B, would someone of skill in the art consider A+B to be already known?
If the answer is yes, then A+B is obvious.
If the answer is no, then A+B is not obvious.
This statement is perhaps the most straightforward. It only requires that an invention have a "useful" purpose. There must often be a practical or specific utility that the invention in question provides to society.
Section 101 of the Patent Act identifies four broad categories of inventions that can be patented: processes, machines, articles of manufacture, and compositions of matter. While this may seem quite broad, there are many instances in which an invention might fail this component of the patent test. Software, for example, is an important example of something that would fall outside the purview of the subject matter eligibility rule. Nonfunctional descriptive material, such as data, also does not fall into any of the four broad statutory categories and thus cannot be patented. You could not as a software developer, for example, claim a patent on your new app (not tied to a process or physical machine) or the personal user data your app collects.
While this four-part patentability test may seem quite simple and straightforward, in reality, it is quite complicated. Many if not most individuals or companies who apply for patents do so with the help of a patent lawyer well-versed in patent and intellectual property law.
When Should A Patent Be Obtained?
Generally, companies and individuals only try to obtain a patent for their inventions when they deem their invention to be worth patenting. This can occur at any point in the life cycle of the development of an invention. Some aspiring patent owners submit provisional patent applications early on, while others try to develop their ideas further before attempting to obtain a patent. There is no definitive answer for whether or not to get a patent.
Many companies and individuals start their patent journey with a patent search. The purpose of this is to see if a patent for your invention may already exist. A patent search is also a great way to scope out the patent landscape surrounding your invention. While a patent of your invention may not exist at the moment, for example, a patent search may reveal another patent that may prevent you from fully-realizing your invention even if it does get patented. Or, you may find that a patent of a very similar invention may already exist, in which case you may want to take some time to differentiate your invention a little more clearly.
As a first step in the process of obtaining a patent, you should submit a provisional application for patent. Because the U.S. Patent Office does not check provisional patents, some seeking to obtain a patent might skip the patent search, or submit a provisional patent before their search is complete. This ensures that no one beats them to the punch of obtaining a patent on their invention.
Can Ideas Be Patented or Protected?
No, you cannot patent an idea. Ideas do not fulfill the basic requirements of a patent. Ideas are not processes, machines, articles of manufacture, and compositions of matter. Thus, an idea would fail the statutory, or subject matter eligibility, test and would not be patentable. While every invention does, at some point, start as a mere idea in someone's head, not every idea is a patentable invention.
Remedies for Patent Infringement
Patent infringement is not a criminal offense, and thus, there are no criminal penalties for an infringing party. However, civil remedies can be pursued either through the courts or through arbitration. In some cases, non-binding mediation may also work.
Court action involves lawyers and litigation and also allows for legal appeals. This is typically the slowest and most expensive way to determine remedies for infringement. In contrast, arbitration is often faster, less costly, and, more importantly, private. Unlike litigation or arbitration, mediation is often legally non-binding unless the parties agree in writing otherwise. It is merely an opportunity for the various involved parties to come to an agreement about how to remedy a patent infringement without resorting to costly litigation or arbitration. Mediation is typically a good first step. However, should mediation fail, or if one party does not uphold the mediator's non-binding decision, litigation and arbitration may be the only reasonable courses of action.
In both cases, whether through court action or through the binding decision of an arbitrator, there are two general remedies for patent infringement: monetary compensation obtained through a judgment, or an injunction preventing the infringing party from infringing further. In many cases, both remedies will be used. An injunction may be issued to prevent further making, selling, using, or importing of a patented invention along with a judgment for monetary damages.
Monetary damages as a result of patent infringement are commonly measured in three ways: lost profits, established royalties, and reasonable royalties.
Lost profits refer to the money the patent owner lost as a result of the offending party's infringement on the patent. It is important to understand that this does entitle the patent owner's to the offending party's profits. Instead, the patent holder must show proof of the amount lost as a result of the infringement.
If the patent holder cannot show proof, the monetary damages can be measured through established royalties or reasonable royalties. If the owner already has a set royalty rate in place for their invention, the established rate can be used to determine monetary damages. If not, a reasonable price can be used to establish monetary damages.